The bestselling author has been criticized for dog-whistling to the far right. Now shes taking aim at the left can progressives learn anything from their sworn enemy?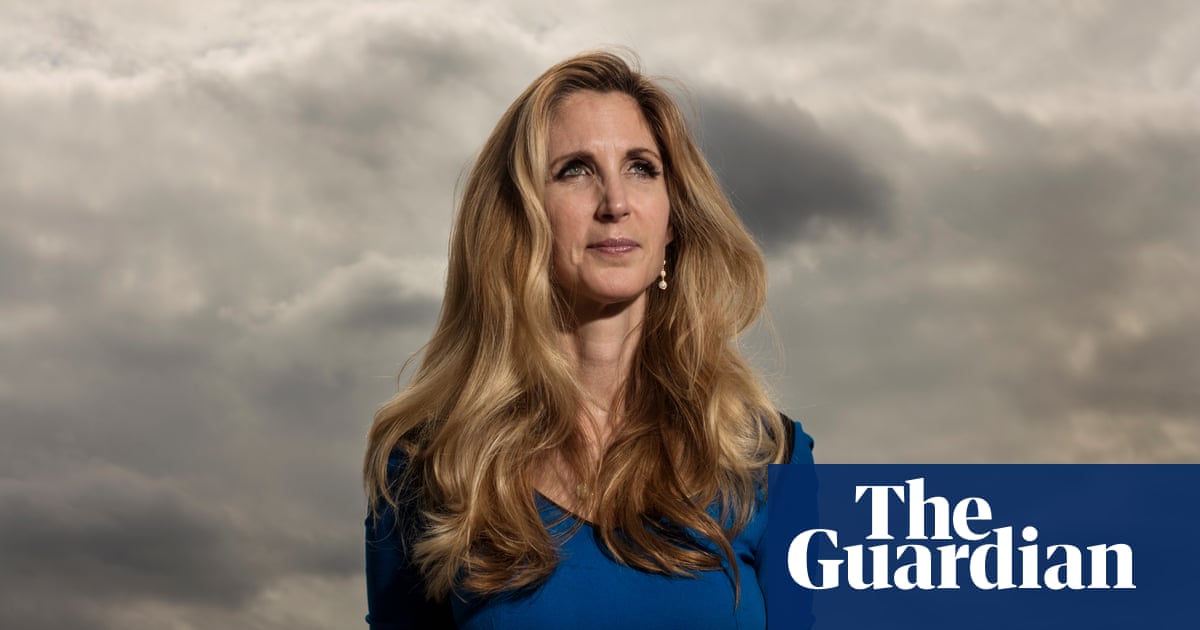 If I were the Democrats, Ann Coulter tells me on a recent morning in New York, I would admit that we have totally effed over our working class, admit that there are legitimate complaints, that heroin coming over the southern border is destroying America. The Democrats could 100% steal the White House from Trump, because hes not doing it.
In person, Coulter, the bestselling author and personality who has recently taken to comparing the liberal media to cancer cells, is friendly and seemingly earnest. Her face is free of the smirk it often wears in photos, but she has the same long, lean features and razor-straight hair that have been plastered on the dustjackets of so many books, and the same unblinking intensity.
Coulters authority as an unofficial mouthpiece for President Trumps base is rivaled only by the revulsion she elicits from progressives. She is not the type of pundit who persuades by appealing to the middle ground. In 2004s How to Talk to a Liberal (If You Must), she offered 10 rules: Outrage the enemy, Never apologize, Never compliment a Democrat, Never show graciousness toward a Democrat some of the rules overlap Never flatter a Democrat
During her two-decade career, Coulter has followed these rules carefully. She has accused a group of 9/11 widows of reveling in their husbands deaths; lamented that Timothy McVeigh didnt park his truck in front of the New York Times building; argued that the increasing popularity of soccer in America is a sign of moral decay; and been fired from MSNBC for telling a disabled Vietnam veteran on air that people like him were to blame for losing the war. (She later said she didnt know he was disabled.)
In response, Coulter has been described, variously, as a human submachine pistol (Lloyd Grove, Washington Post, 2002); a paid banshee and self-drawn cartoon (David Carr, New York Times, 2003); She-Devil (John Edwards, 2007); Trumps Aryan Witch Enforcer (conservative critic Charlie Sykes, 2016); and troll (multiple citations).
Few consider Coulter a serious intellectual. But shes a good debater charismatic, dexterous, always ready with a talking point or quip. She also has an occasional, uncanny ability to sense political undercurrents that others miss.
In June 2015, three days after Donald Trump announced his candidacy for president, Coulter appeared on an episode of the Bill Maher show. She told him that, of the 17 Republican primary candidates, Trump was the one with the best chance of winning the White House. The room erupted in laughter. She then proceeded to tell an incredulous Maher that Bernie Sanders was the only Democrat who could beat Trump.
No one is laughing now. But that includes Coulter, because Trumps first year and a half in the White House have been, well, something less than a resounding success a fact Coulter attributes to Trumps failure to fulfill campaign promises, like building a wall on the Mexican border, and, perhaps more importantly, failure to follow her advice.
For someone who only two years ago wrote a book titled In Trump We Trust (subtitle: E Pluribus Awesome!), she has become one of his fiercest critics. Last year a meeting at the White House deteriorated into, the Daily Beast reported, profanity-laced shouting between Coulter and Trump. (He swore first, Coulter later said.)